Design is strategy
Graphic Design is the practice of crafting compelling messages about any topic in order to change an existing situation to a preferred one.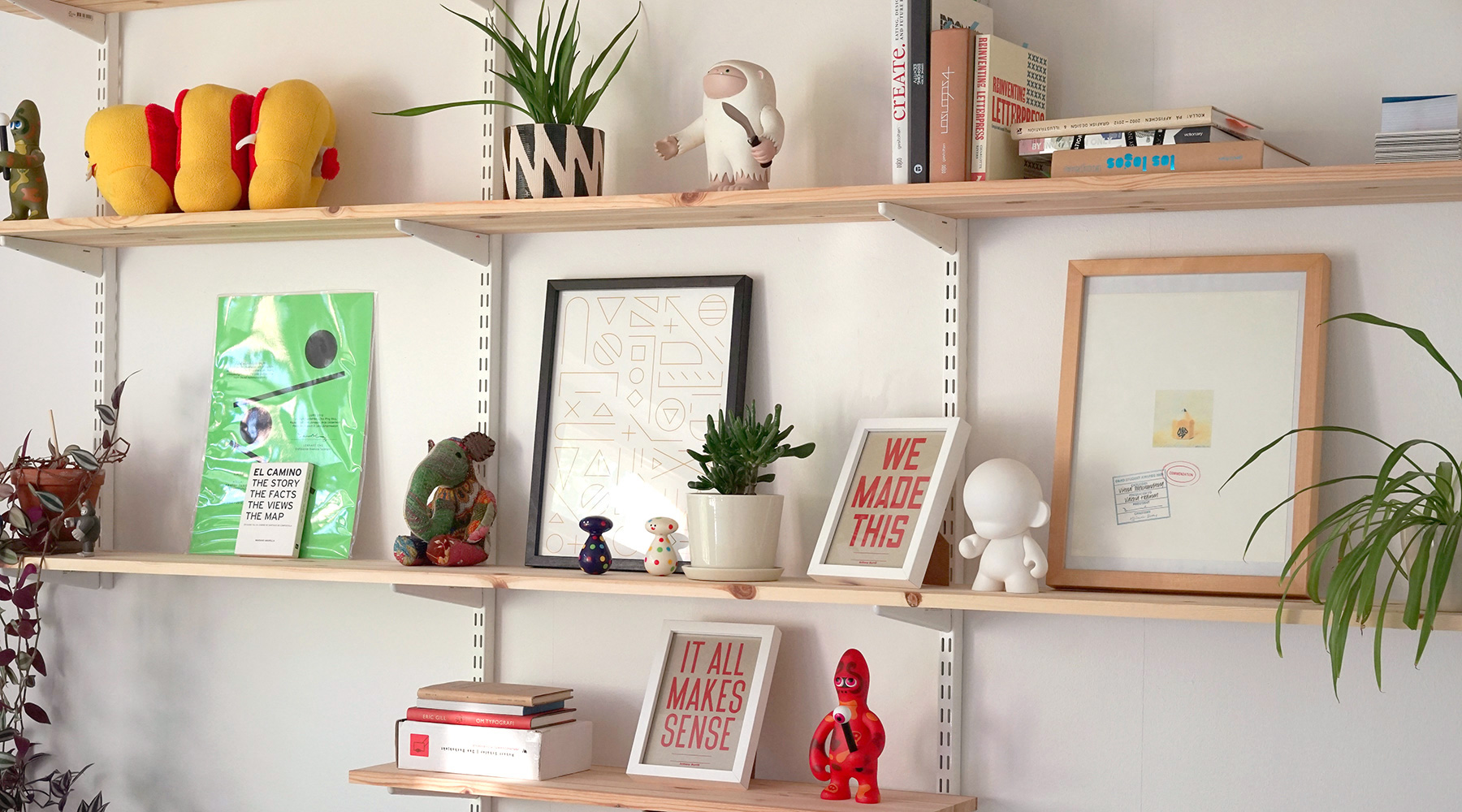 Agents of change
65% of people are visual learners, meaning that we process concepts and commit them to memory through primarily visual means. Powerful images are therefore the most efficient and effective way of getting people to connect with your message.

Since 2006, Transfer Studio has established lasting relationships and succesful services that harvest the inherent power of design to act as an agent of change – be it in the cultural, commercial or social contexts it inhabits – for organisations in Sweden and abroad.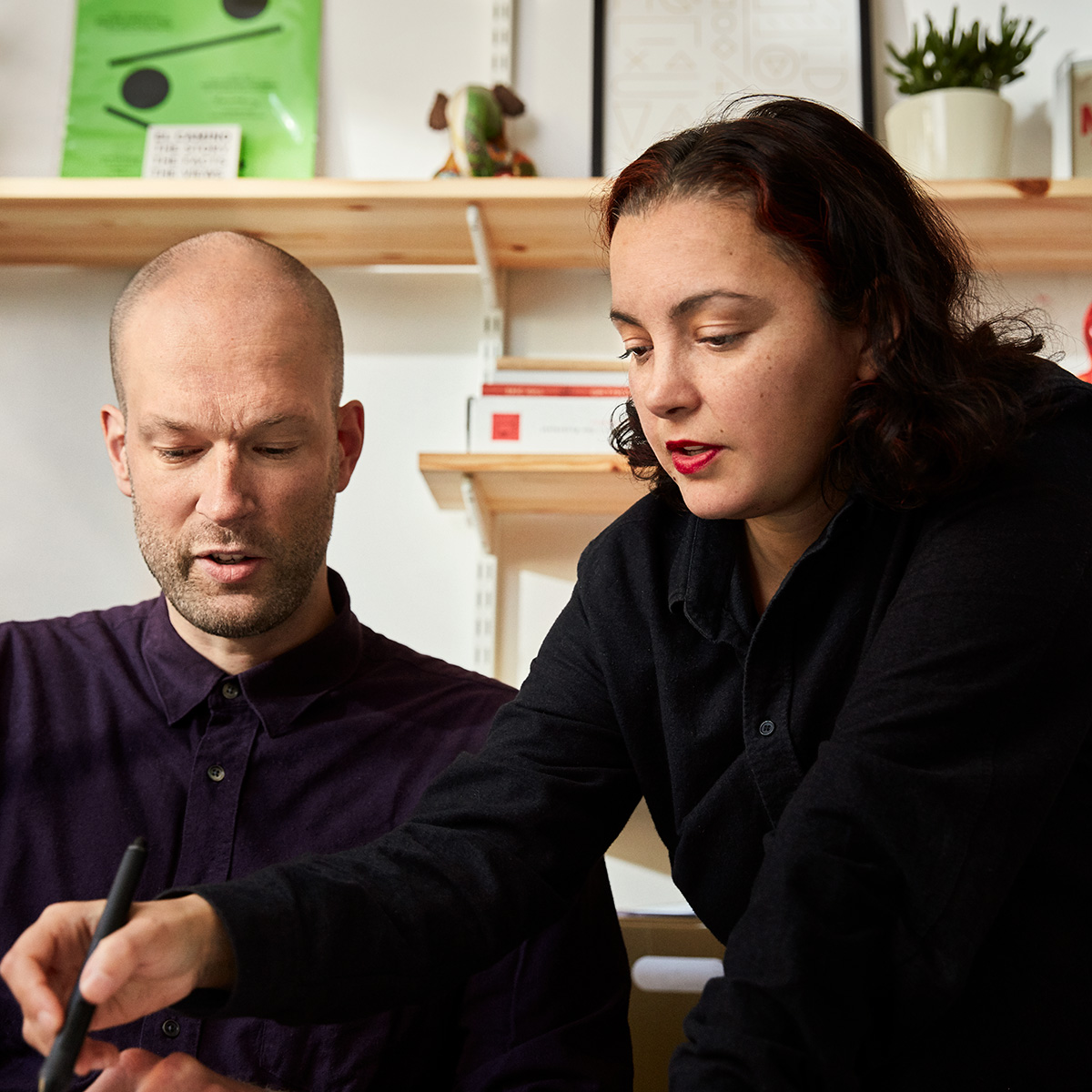 Our approach
Investigate
Good design starts by observation. Then asking the right questions. Having applied our curiosity and understanding on hundreds of projects for over 80 clients we know how to discover patterns in common challenges to inform the brief.
Ideate
We visualise, prototype and move beyond the obvious in order to focus on what truly matters. Knowing what to look for in a proposal will pivot any project. We make sure to pick the most successful direction.
Produce
Always taking great pleasure in the work we do – visible in our attention to detail – we craft and deliver successful outcomes with extraordinary results.
Evaluate
We combine deep understanding of human behaviour with knowledge of how social technology affects solutions in each context.
About us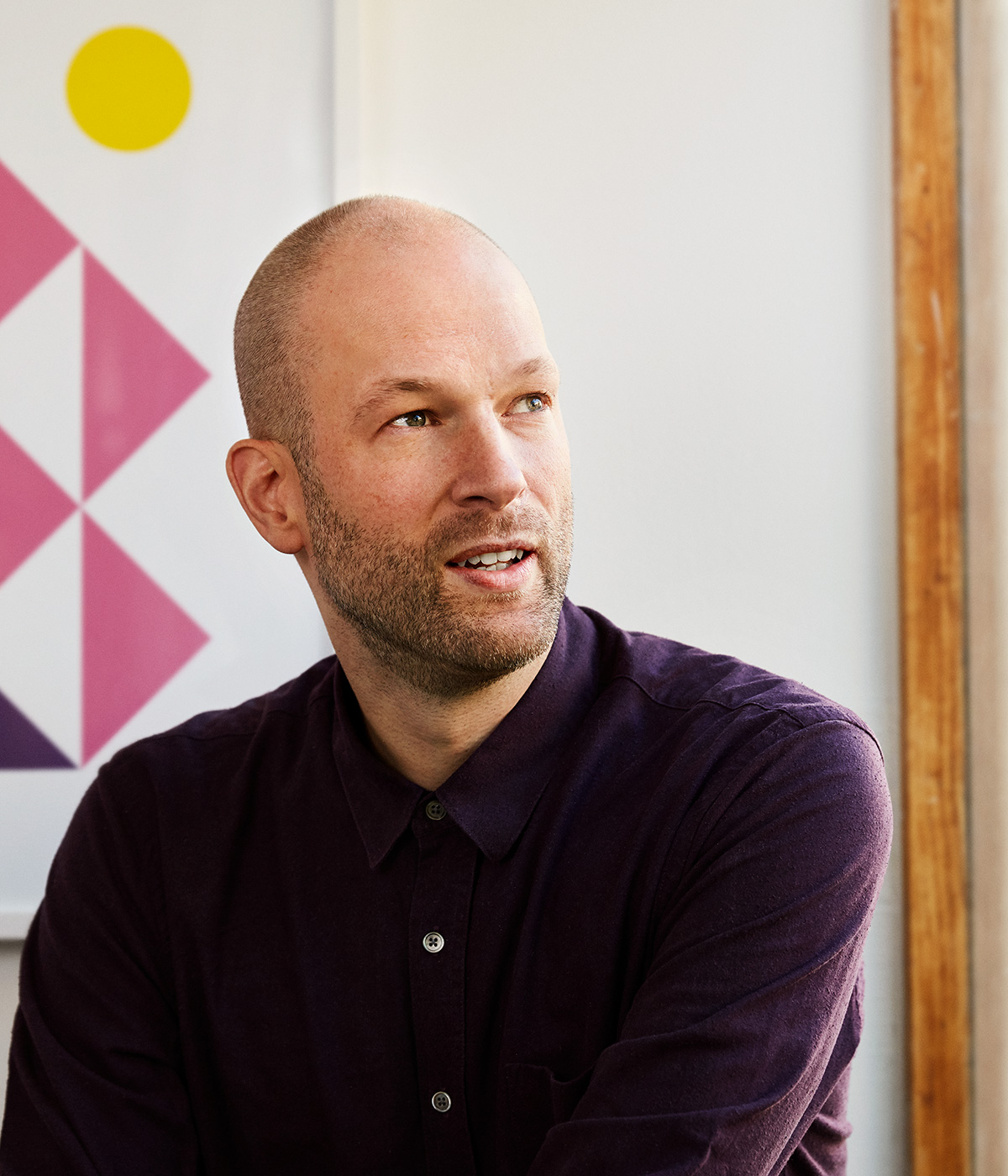 Falko Grentrup
Founder / Creative Director
Originally from Düsseldorf, Falko Grentrup is an acclaimed illustrator and designer used to producing exciting work for digital, print, space, and anything else that will benefit from his distinctive graphic touch. For Falko, design is practised, refined and carefully applied and he always looks to add an extra, unexpected dimension to his work. Awarded with a masters in Communication Design from Central Saint Martins College of Art and Design, Falko has been teaching design at home and abroad, i.e. Konstfack in Stockholm and the Arts University College at Bournemouth.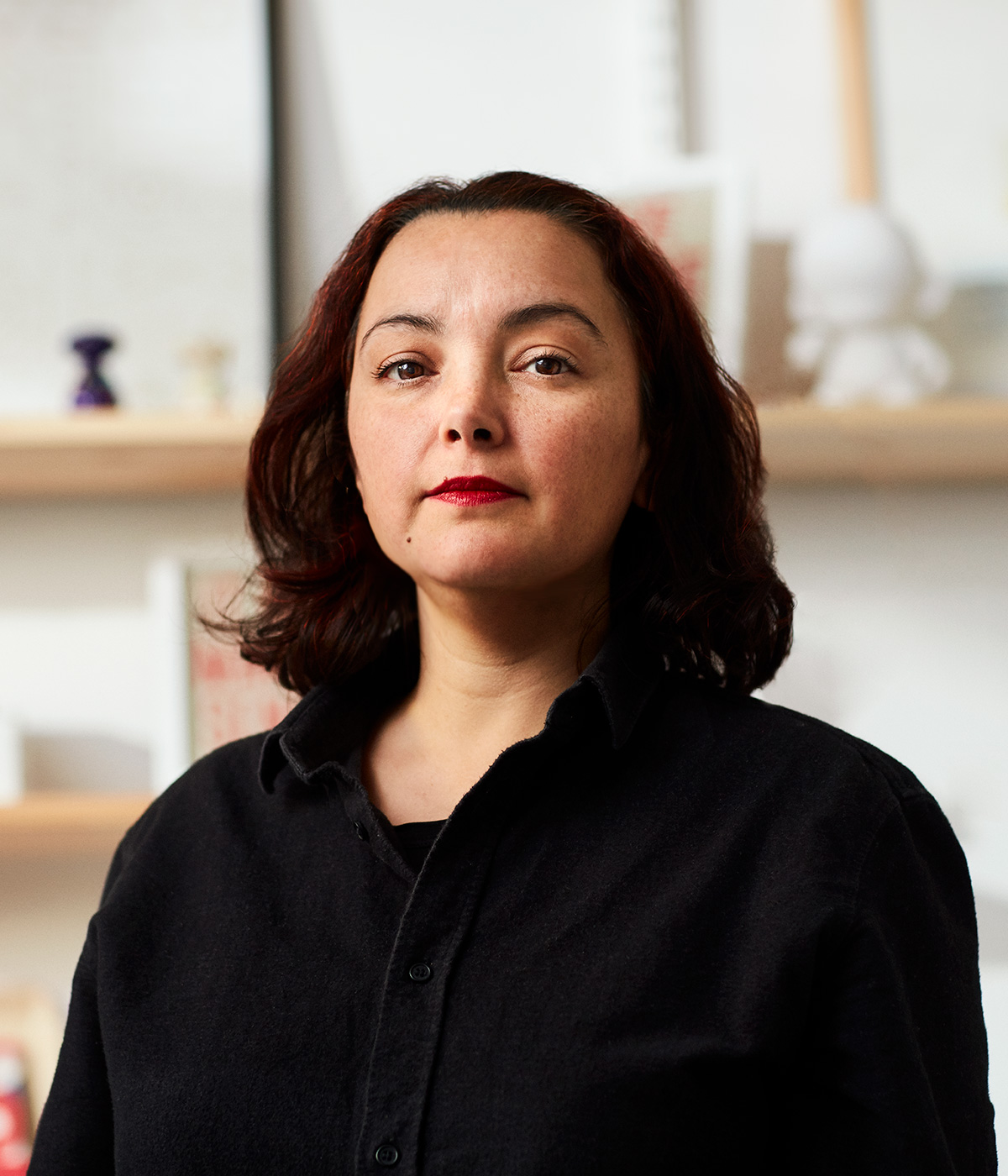 Valeria Hedman
Founder / Creative Director
Valeria Hedman is an award-winning designer known to produce strong and unique concepts with a special focus on digital strategy, social innovation and sustainability. Her work has been published in about 20 publications by the world's leading publishers and she has been rewarded by i.a. D&AD and Kolla! for her contributions to contemporary graphic design. Valeria is a well-known educator and design advocate, most recently as chair on the board of Illustratörcentrum and head of section at Grafisk Form Sektionen of Svenska Tecknare. Valeria has a masters degree from Central Saint Martins College of Art and Design.
Selected clients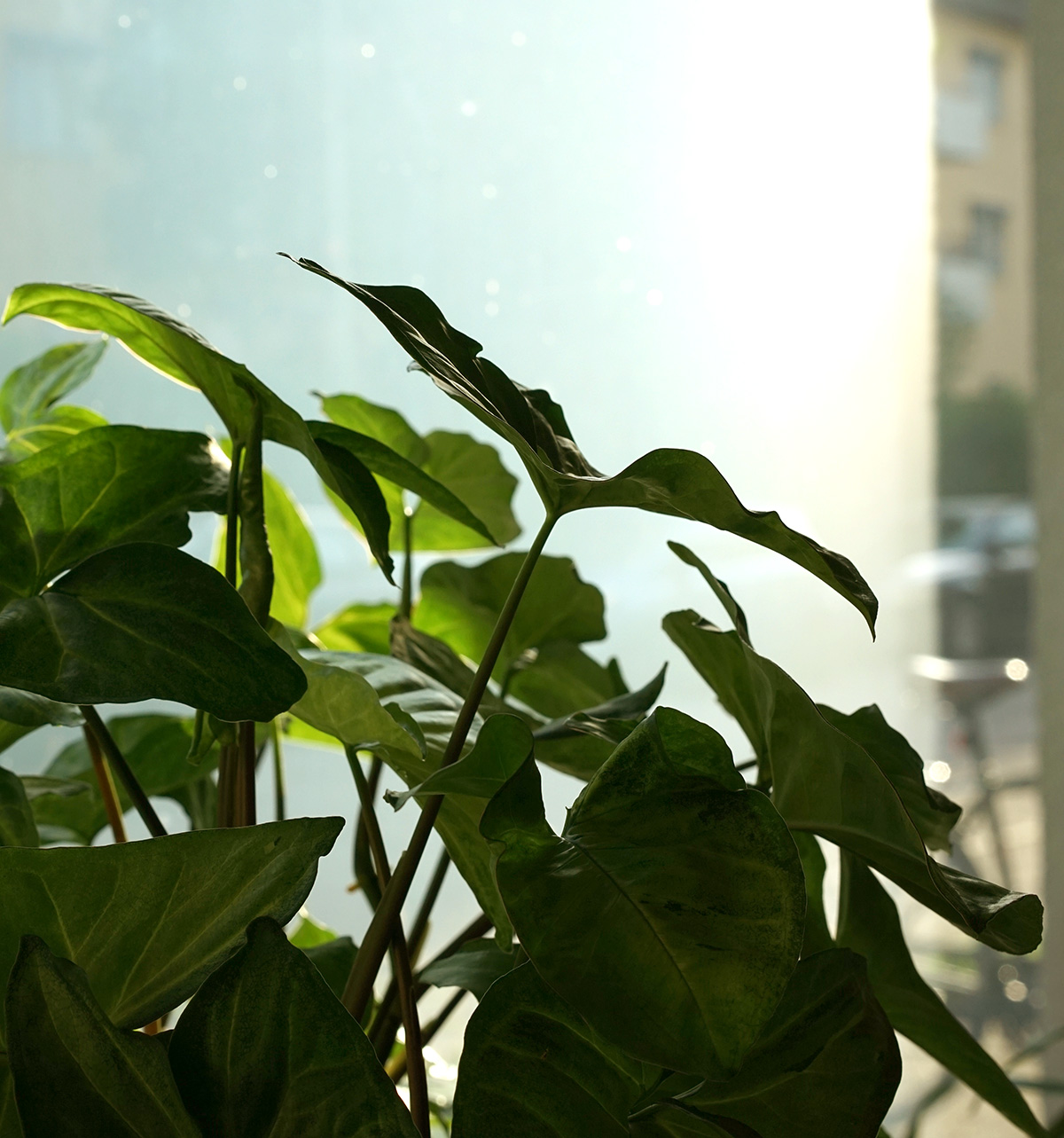 Artist Exhibitions & Industry Activities
2021
Jury Lead, Artist Residency, Illustratörcentrum, Stockholm
2020
Jury Lead, Graphic Design, Design S, Svensk Form, Stockholm
2020
Guest Artist, Omforma, Institute for Contemporary Arts and Ideas, Göteborg
2018
Charter Lead, Grafisk Form Sektionen, Svenska Tecknare, Stockholm
2018
Guest Artist, Upphovsrättsdagen KLYS, Piperska Muren, Stockholm
2018
All set for Print, Marabouparken, Stockholm
2018
Public art, The lost motherland mural, Oberá
2017
Board member, Illustratörcentrum, Stockholm
2016
Group Show, 100 years of CSM Women, CSM Windows Gallery, London
2015
Jury & Selection panel, Poster Exhibition, London Transport Museum, London
2015
Group Show, CNN Leading Women, CNN Online
2015
Group Show, P(a)PP, Oro Galleri, Göteborg
2011
Founder, TYPOStammtisch Stockholm
2009
Founder, Graphic Birdwatching, London
Teachings & Talks
2021
Course Lead – Prototyping, Changemakers, Stockholm
2020
Opponent – Visuell Kommunikation, Beckmans Designhögskola, Stockholm
2020
Course Lead – UX, Design & Layout, Changemakers, Stockholm
2020
Guest speaker – Visuell Kommunikation, Beckmans Designhögskola, Stockholm
2020
Guest speaker – Illustratörcentrum, Stockholm
2019
Senior assistant master – Medie- och kommunikationsvetenskap, Södertörns Högskola
2019
Guest Tutor – Grafisk design och illustration, Konstfack, Stockholm
2019
Opponent – Visuell Kommunikation, Beckmans Designhögskola, Stockholm
2018
Opponent – Visuell Kommunikation, Beckmans Designhögskola, Stockholm
2018
Handledare – Kreativ Robotworkshop flickor 8-14 år Teklafestivalen KTH, Stockholm
2018
Handledare – Visuell Kommunikation Beckmans Designhögskola, Stockholm
2017
Guest critic – Visuell Kommunikation, Konstfack, Stockholm
2015
Mentor – The Dots Masterclass - Facebook HQ, London
2013
Guest Tutor – Book Design, Konstfack, Stockholm
2012
Speaker – Kolla! 2012 – Svenska Tecknare, Stockholm
2011
Mentor – Girls into i-Biz Masterclass, London Academy
2010
Speaker – GBW Berlin Launch - Supalife Kiosk, Berlin
2009
Visiting Tutors – BA Graphic Design Arts University College at Bournemouth
2007
Guest Speaker – BA Graphic Design Central St. Martin's College of Art & Design
Articles, Books & Features
2019
Makt/Egenmakt/ Omforma
2016
Avkodade ikoner hos SKB/ CAP&Design
2015
Transfer Studio tolkar Anne Frank / CAP&Design No 2
2015
Agenturporträtt: Transfer Studio / PAGE Magazine
2014
Transfer Studios projekt under 2014 / CAP&Design
2014
Typodarium 2014 / Verlag Hermann Schmidt
2013
The Crossing of Two Lines / Elemental Editions
2013
Lolita: The Story of a Cover Girl / Print Books Ltd.
2012
Typodarium 2012 / Verlag Hermann Schmidt
2012
Kolla På Affischen 2002 – 2012 / Svenska Tecknare
2012
The Graduate Designer's Guide to Success / DigitalArts 09
2011
Graphic Design Inspirations / Daab
2011
Women in design / DesignWeek March
2011
BirdWatching: from London to Söder / SoFo #3
2010
Los Logos Compass / Gestalten
2010
The Little Book of Letterpress / RotoVision
2010
By Invitation Only / viction:ary
2010
The Dieline: Box Bottle Bag / HOW
2010
TypoShirt One / Index Book
2010
70 per cent of design students are female / Eye Blog. 9 July
2010
Nu och då - så blir 10-talets form / CAP&Design No 1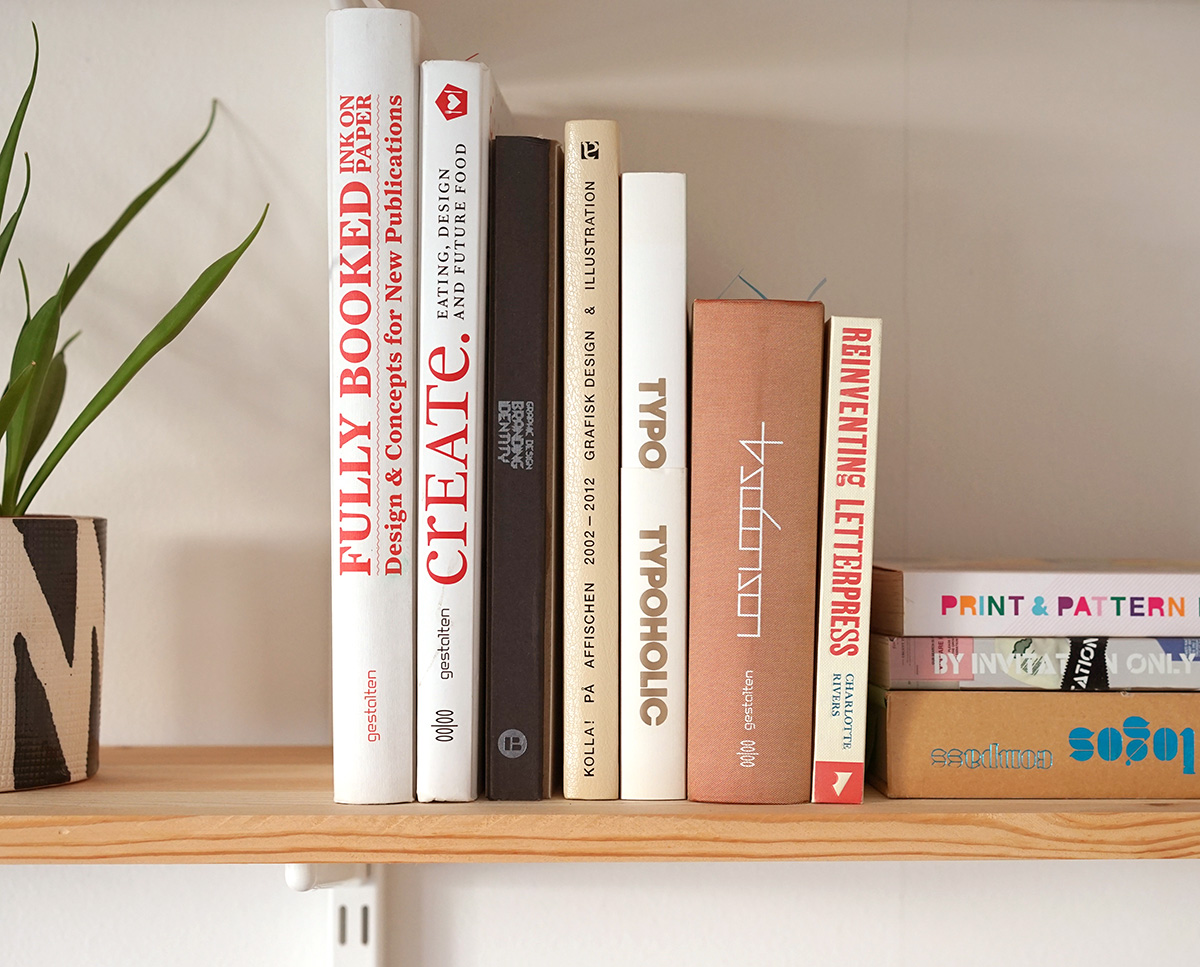 2009
En svensk designer i London / CAP&Design No 5
2009
Rising Stars: Valeria Hedman / DesignWeek
2009
Letterhead & Businesscards / Feierabend Unique Books
2009
Logo 2 / Feierabend Unique Books
2009
Best of Poster Design / Feierabend Unique Books
2009
CrEATe: Eating Design and Future Food / Gestalten
2009
Branding Identity / Index Book
2009
Really Good Packaging Explained / Rockport
2009
Basics: Logos / Index Book Celebration Graphics Sourcebook / RotoVision
2008
thnk limited / Feierabend Unique Books
2008
T-shirt Design / Feierabend Unique Books
2008
Los Logos 4 / Gestalten